Physiotherapy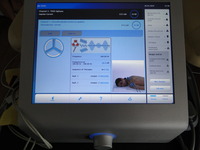 Physiotherapists have advanced understanding of how the body moves, what keeps it from moving well and how to restore mobility.
What is Physiotherapy?
Physiotherapists manage and prevent many physical problems caused by illness, disease, sport and work related injury, aging, and long periods of inactivity.
Can Physiotherapy Help Me?
Physiotherapists are skilled in the assessment and management of a broad range of conditions that affect the musculoskeletal, circulatory, respiratory and nervous systems.
Here are some of the ways physiotherapy can help:
Address physical challenges associated with back pain, arthritis, repetitive strain injury etc.
Attend to sports injuries and provide advice on prevention and recurrence
Direct care for children with paediatric conditions such as developmental delay, fractures and cardiorespiratory conditions
Get you back on your feet after surgery
Help you manage the physical complications of cancer and its treatment
Manage incontinence
Maximize your mobility if you have a neurological disorder such as stroke, spinal cord injury or Parkinson's disease
Oversee rehabilitation in your home after you have been ill or injured
Treat neck and back pain and other joint injuries
Work with you to treat and manage respiratory and cardiac conditions
Assess and treat any musculo-skeletal condition (anything that has to do with your muscles, joints, ligaments)
Physiotherapists are direct access health care providers. You do not need a referral to book your appointment!