Acute Injuries
When an accident happens, we want to help get you back on your feet again in the shortest possible time. The human body has remarkable healing powers, and we use the very latest developments in rehabilitation therapies to promote rapid recovery.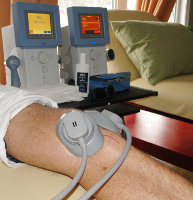 A Balanced Body Health Services has custom therapy programs to treat your injuries, including treatment protocols for:
motor vehicle accidents
post-surgery rehabilitation
slip and fall
sports injuries, and
work-related injuries
Regardless of the nature of your injuries, we can help get you back to full health in the shortest possible time. Contact us to discuss your treatment options.