About Us
Dr. Alex Feier, Chiropractor
I graduated from the Anglo-European College of Chiropractic in 2013, an institution which prides itself 
in its evidence based curriculum. Following that, I have worked in a number of multidisciplinary 
practices in the UK, Canada and Norway. I primarily practice diversified technique, alongside soft 
tissue work (IASTM, pin and stretch, etc), dry needling, and corrective exercises. I am very familiar with shockwave and laser therapy, as well as custom foot orthotics.
Having recently moved back from Norway, I am looking for a like minded established practice where I 
could integrate quickly and seamlessly. I am accustomed to working with multiple practitioners and 
understand the importance of working as a team for the benefit of both the patient experience, and 
practice growth.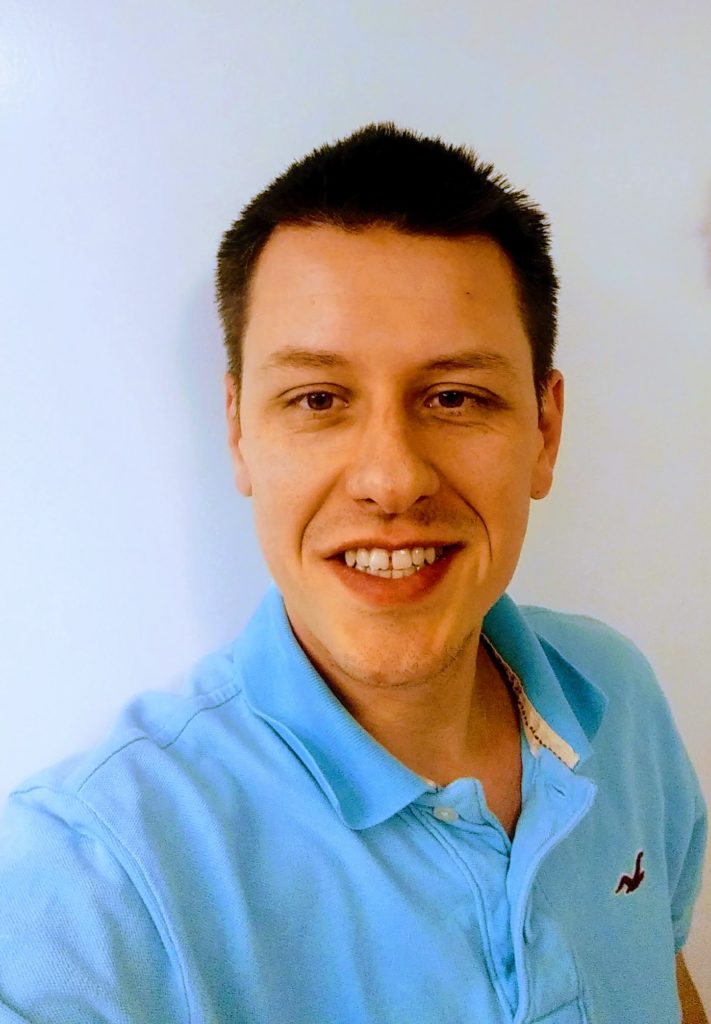 Jian Chen, Reg. Acupunturist
• Registered Acupuncturist by CTCMPAO 2021 
• Finish Acupuncture program, and TCMP program at TSTCM 
• Joined several Acupuncture and TCM workshop conducted by World Acupuncture Association. 
• A positive, professional, and flexible attitude. 
• Skilled in  acupuncture, cupping, Gua Sha, ear seeds, Tui na, herb prescription. 
• Experience in treating physical or mental problem using different Acupuncture technics and TCM Herb. 
• Using Acupuncture technics or combine with Herb medicine to treat wide range of simple and complicated health problem.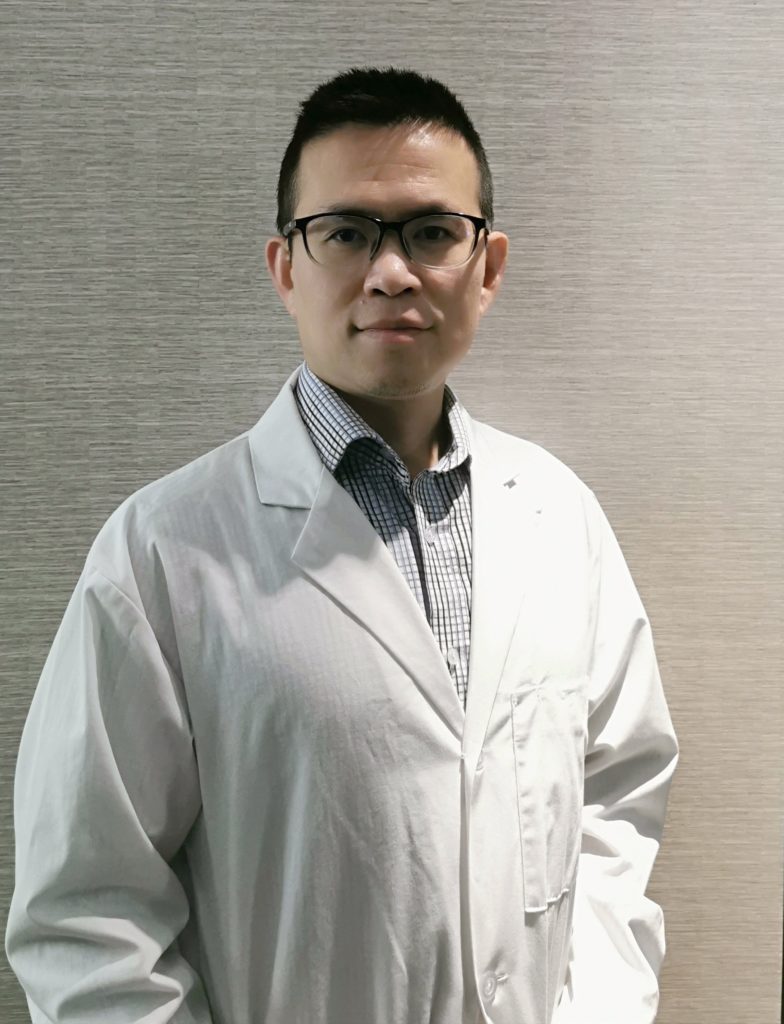 Aziz Nabki - Physotherapist  M.Sc
Physiotherapist since 1994 with international experience
Lisensed in Canada since 2013
Member of Canadian Physiotherapy Assosiation
Currently holding the position of TA at the University of Toronto
Manual Therapy
Pain Management
Gait Analysis
Hristina Koleva - Physiotherapist B.Sc.
Physiotherapist since 1995 with  international experience
became licensed Physiotherapist in Canada since 2004
Orthotic therapy and Gait Analysis
Laser Therapy
Acupuncture
K-taping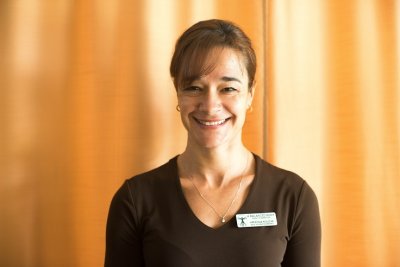 Rosen Kolev - Physiotherapist M.Sc.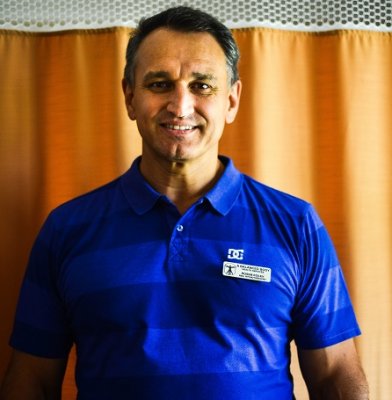 Katie Drysdale  -  Physiotherapist Assistant
My name is Katie Drysdale and I am a Physiotherapist Assistant. I graduated with distinction from Conestoga College in 2005, successfully completing the Occupational Therapist Assistant/ Physiotherapist Assistant program. I was fortunate to find full-time employment as soon as I finished school and have been working in the field ever since.
I have experience working with all age groups and a wide variety of conditions in a clinical setting. Throughout my schooling I have also gained experience in orthopedics, sports injuries, and geriatric patients who suffer from the effects of stroke and dementia.
I have certificates in First Aid and CPR, Custom Orthotic Therapy and Gait Analysis. I have also had training with Theralase Laser Therapy.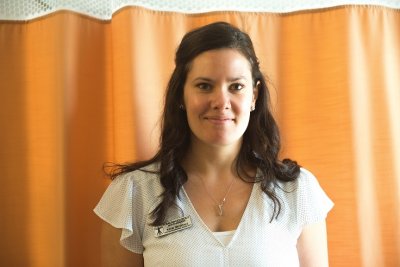 Dr. Turia Barbash - Naturopathic Doctor
Dr.Turia Barbash (ND) is a licensed Naturopathic Doctor graduated from the Canadian College of Naturopathic Medicine in Toronto, ON. She is registered with the college of Naturopathic of Ontario (CONO) in good standing and member of Canadian association of Naturopathic Doctor (ONAD).
Prior to becoming a Naturopathic Doctor, she had practiced as medical doctor for over 20 years and Professor Associate at Medical School before moving to Canada. She trained as a medical doctor in Libya and got her post graduate in pediatrics. She is well trained in gastrology, metabolic, cardiology, nephrology, and endocrinology with hormonal therapy for children, emergency room care, neonatology, prenatal care, and Intensive care she has conducted intravenous therapy and blood withdrawal and intravenous insertion over the years in her medical career overseas.
Despite her successful career as a pediatrician she became dissatisfied with conventional medicine and its reliance on prescription drugs.  Dr.Turia believes that finding the root cause of diseases and treating those accordingly is a fundamental and important element to focus on in the management of any health related conditions.
As a licensed primary care practitioner ND, she addresses every aspect of family medicine and she holds special interest in treating chronic fatigue syndrome, sleep issues, women health, hormonal imbalance, anxiety, depression and menopausal problems beside diabetes, hypertension and weight management.
Dr Turia uses a wide array of modalities (Botanicals, Traditional Chinese Medicine, Physical Medicine, Acupuncture, and Homeopathy) In Particular, Homeopathy, being a gentle approach when it comes to manage childhood illness.
Dr. Turia is working with other community health activists to launch a local initiative to help educate nursing young mothers in identifying the benefits and use of naturopathic based healthcare at home, including the nourishment of breast milk, supporting personal habits, and the economics of using naturopathic products.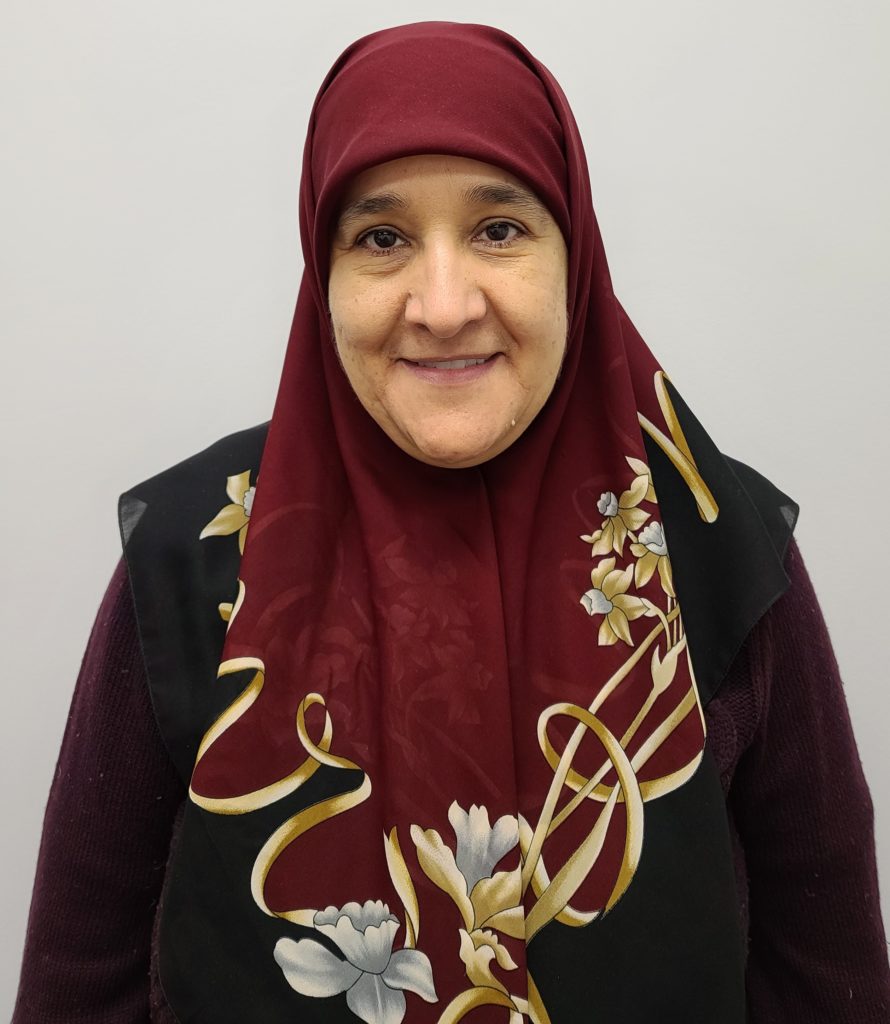 Marianne Barnes  -  Registered Massage Therapist, MLD/CDT (Vodder)
Marianne is an experienced massage therapist and enjoys working with a diverse clientele.
Marianne is an honors graduate from CCMH (Canadian College of Massage and Hydrotherapy) as well as a fully certified Vodder manual lymphatic specialist. She also holds a certificate in pre-natal massage.
Having worked at the clinic for the past 6 years she is proficient in dealing with a wide range of disorders using a variety of techniques.
She provides massage treatments for the following ailments:
Low back pain, neck strain/ torticolis, whiplash injuries, swelling due to injury, surgery, chronic venous insufficiency, lymphedema, pregnancy related pain/discomfort, tendinitis, sprains and strains,sinusitis, fibromyalgia, arthritis, stress/anxiety/depression, muscular/postural imbalance, TMJ, Bells palsy, nerve impingement (sciatia, carpal tunnel syndrome, TOS etc..) and much more…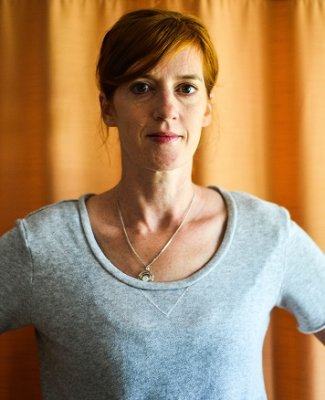 Nina Machado  -  Physiotherapist Assistant
My name is Nina Machado and I am a Physiotherapist Assistant. I graduated with honors at Conestoga College in 2017, completing the Occupational Therapist Assistant/ Physiotherapist Assistant Program.
During my time in variety of placements, I gained the knowledge in helping patients regain movement and manage their pain.  I have certificates in First Aid and CPR, gentle persuasive approaches and nonviolent crisis intervention.
I'm very excited to be part of the A Balanced Body Health Services team and hope to learn as much as I can!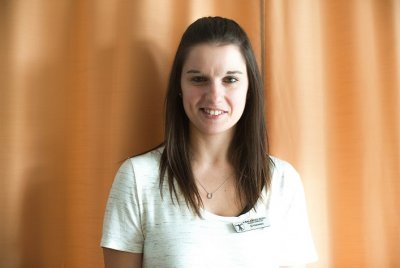 Jennifer Bonnick - Physiotherapist Assistant, Kin
My name is Jen Bonnick and I'm a Physiotherapy Assistant. I graduated with Honours in BSc Kinesiology and Chemistry from Wilfrid Laurier in 2008. During my schooling I was fortunate enough to work with Parkinson patients at the exercise program that Laurier offered. It made me realize that I enjoyed helping and teaching those that want and need to improve their mobility and exercise education.
After a few years working at another clinic in Mississauga, I was fortunate enough to start working locally at A Balanced Body. I then went on a longer than usual maternity leave to spend time raising my two daughters. I am very happy and fortunate to be back working with the 'A Balanced Body' family. I look forward to continue to help those in whatever rehabilitation they made need!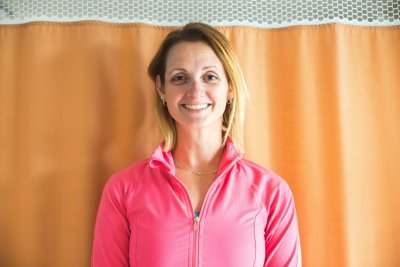 Robert graduated from the Canadian College of Massage and Hydrotherapy (CCMH) in Cambridge where he earned a specialization in Sports Therapy Massage.  He is a member in good standing with the College of Massage Therapists of Ontario (CMTO).  His specialties include General Swedish Massage, Trigger Point therapy, Myofascial Release Techniques, Hydrotherapy applications, Therapeutic Exercises, Joint Mobilizations as well as Proprioceptive Neuromuscular Facilitation. He is very excited to further his education in massage and to add other modalities and techniques to his range of abilities. During his time in school, Robert gained experience in the College clinic in addition to treating people at outreaches.
Robert studied and graduated in 2010 from the University of Transilvania, Romania with a degree in Physical Education and Sports specializing in Kinetotherapy and Special Motricity. Robert moved to Canada to join the rest of his family in 2012 where he worked alongside his father in the family construction business before deciding to pursue his true passion of massaging and working with people to achieve wellness.
When Robert isn't massaging he enjoys snow boarding/skiing, zip lining, car detailing, and spending time with his family.
Robert loves meeting new clients and working alongside them to improve their health and wellbeing.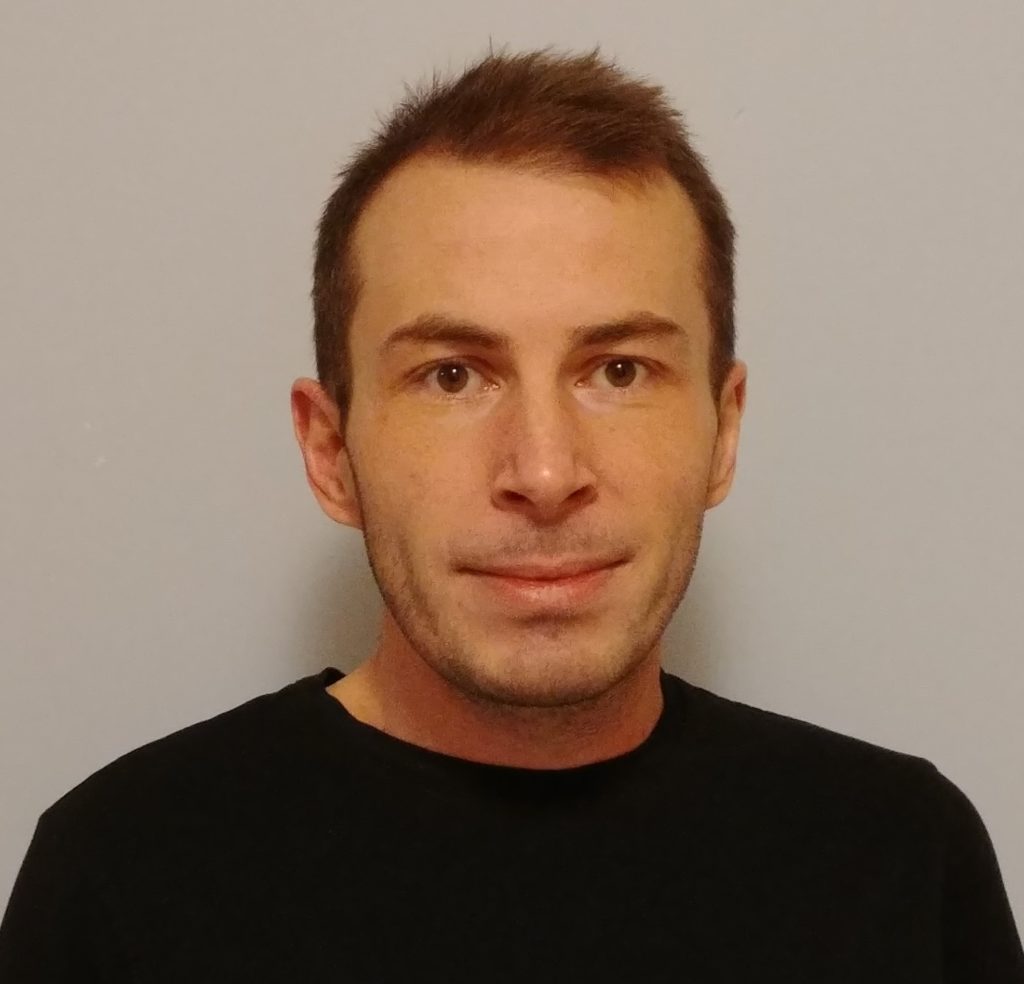 GANG LI, REG. ACUPUNCTURIST
SKILLS
Traditional way to do acupuncture, cupping, Guasha, Moxa, TuiNa
English, Cantonese, Mandarin
Treat Symptoms and Illness
Neck/Shoulder/Back /Leg pain
Carpal Tunnel
Tennis Elbow
Sport injury
Asthma & Coughing
Facial Hemi-paralysis (within 6 months)
Hemiplegia (within 6 months)
Poliomyelitis (within 6 months)
Headache or Migraine
Trigeminal neuralgia
Rheumatoid Arthritis
Menstrual Irregularities
Amenorrhea
Regulating Hormones
Hypertension Syndrome
Dysmenorrhea
Sciatica pain
Insomnia
Epilepsy
Paralysis
Joint Pain & Muscular pain
Premature Ejaculation
Indigestion
Gastro spasm
Malposition of the Fetus
Morbid Leucorrhea
EXPERIENCE
Helper of the Master Acupuncturist (2010 Nov to 2014 May)
Internship in College of Traditional Chinese Medicine Pharmacology (2014 May to 2017 Jan)