Live in Glowing Health
COVID 19 CORONA VIRUS ALERT

As we remain aware of the latest developments with the COVID-19 outbreak, following best practices is paramount in preventing the spread of this virus.
What you need to know:
Our clinic is now open for all patients following all the precautions and restrictions as directed by the College of Physiotherapists and Ministry of Health
In order to receive care you will need to call us first to answer our screening questions and to book an appointment.
Clinic hours:
Monday, Wednesday and Friday 8 AM to 5 PM
Tuesday and Thursday 9 AM to 6 PM
If you are experiencing any of the following symptoms, please self-isolate and call Public Health (1-866-797-0000 ) for further instructions:
-Fever
-Cough
-Difficulty breathing
-Body Aches and Flu-Like Symptoms

Thank you for your continued support,
NEW: HOW TO RUN A SUCCESSFUL PHYSIOTHERAPY CLINIC – YOUR GUIDE TO A HIGHLY EFFICIENT PRACTICE
https://www.shockwavetraining.ca/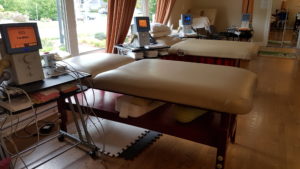 A Balanced Body Health Services offers a full spectrum of physical therapy and rehabilitation services, from health and wellness therapies to advanced treatment of acute injuries and chronic pain.
Our clinic is a modern facility offering advanced therapeutic equipment. We assess and treat all musculoskeletal conditions – any pain, ache or soreness that has to do with your muscles, joints, ligaments or bones. Whether you are suffering from inflammation, sprain or strain, muscle tear or joint dislocation, we can help!
Our registered physical therapists are also trained in treating issues with your spine, discs or pinched nerves. We will assess your condition and offer an individual treatment plan to help you get rid of the pain.
The therapies we offer will help you regain range of motion, strength and endurance and will bring you back to an active lifestyle.
Contact us to discuss your options.
Achieve optimum health with our wellness programs
Book a session in our state-of-the-art facilities to keep your body in prime condition. Our friendly staff will guide you in the use of our various treatment options to maximize your health and wellness.
The facilities at A Balanced Body Health Services include: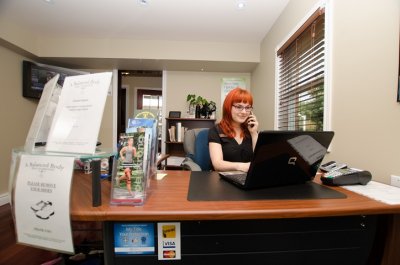 Click here for more information, or book a session now!
Healing of acute injuries
When accident happens, we can help get you back on your feet in the shortest possible time. The human body has remarkable healing powers. We use the very latest developments in rehabilitation therapies including Laser Therapy, Targeted Radio frequency Therapy and Shock Wave Therapy to promote proper recovery.
A Balanced Body Health Services offers custom therapy programs to treat your injuries, including treatment protocols for:
Regardless of the nature of your injuries, we can help get you back to full health in the shortest possible time. Contact us to discuss your treatment options.
Reduce or Eliminate Chronic Pain
If you have been living with chronic pain or long-term health issues, there is no need to keep suffering. A Balanced Body Health Services offers the latest treatments for a wide range of chronic health problems, including:
We can help you reduce or eliminate pain associated with whatever chronic condition you are dealing with. We are here to help!
Contact us now to speak with one of our professional therapists about your chronic pain, and we can discuss the treatment options that are available to you including custom orthotics and acupuncture.
A Full Range of Healthcare Services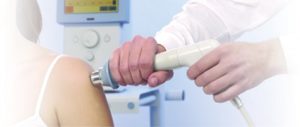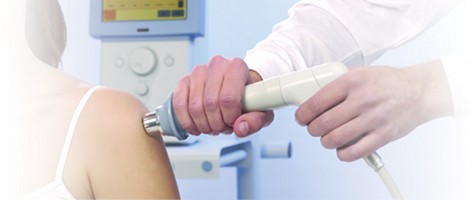 The advanced facilities at A Balanced Body Health Services offer a wide range of health and well-being services including Lymph Drainage, Shockwave Therapy, Targeted Radio-frequency Therapy,Laser Therapy and more.
Whether you just want to maintain your optimum health, or you deal with a serious health issue, injury or chronic pain, contact A Balanced Body Health Services to book an appointment now!Our